I think for a lot of people, 2017 was a year that belongs in the rearview mirror. And it would be easy to spend this post listing the reasons why. In fact, I had written a couple of sentences doing just that before I caught myself.
Starting
a new year
isn't about looking at all the bad things from the previous you want to avoid in the next one. It's about hope. About
a clean sheet
and a brand new indelible marker to write with.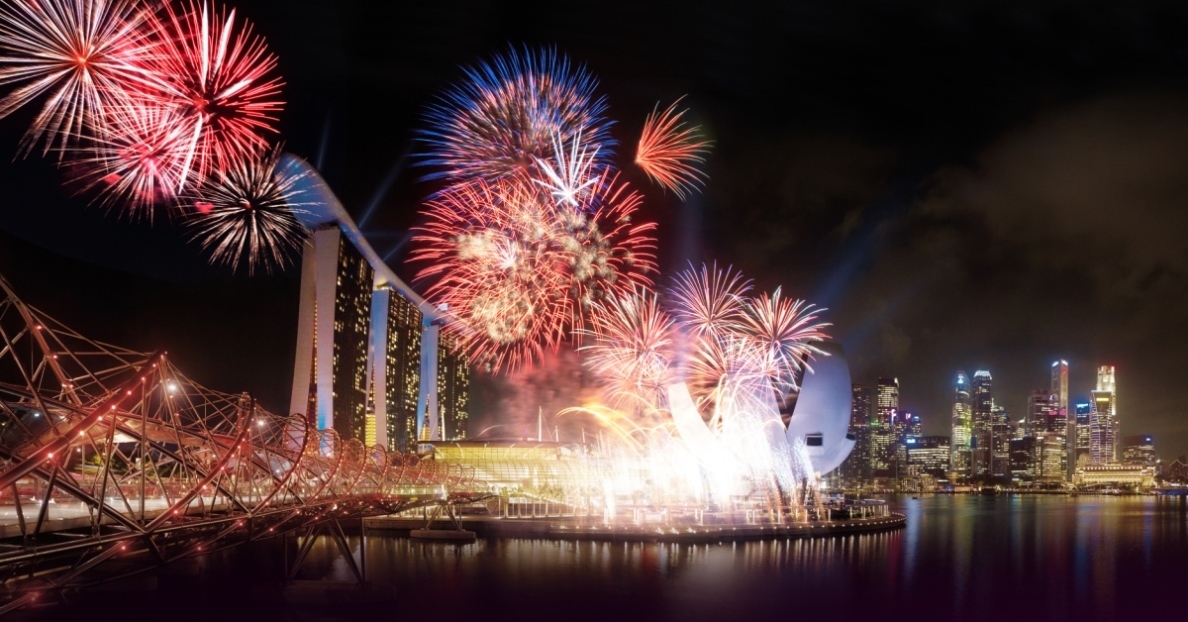 Definitely not visible from my window.
Sitting here in a serviced apartment in rainy Singapore, two kids fast asleep and a hectic December behind us, it's hard not to feel like we are poised for a big transition. Temporary housing will give way to a permanent home; we will get to know this city better (why are all the nearby playgrounds closed right now? Don't they know we have restless kids?) and forge ahead. I'll start a new job that will mean days of playtime with the kids and family lunches are back to being weekends-only treats.
All that is certain. I don't need to hope for it; it will happen.
So do I want out of the next year?
It's not hard. I want my family to be healthy, happy and safe. And I want 2018 to exceed 2017 in every way that it can. Is that boring? Maybe. But I won't be disappointed if those hopes are realized.
No matter how you feel about 2017, and no matter where you are or how you're celebrating (I will spare you the details of New Year's Eve: Corporate Housing Edition), I hope your hopes are realized too.
Here's to a bright, new year.
*edited to remove the artifacts of writing while recovering from 2017's parting gift: a family-wide stomach bug.